𝐅𝐚𝐢𝐫 𝐂𝐚𝐭𝐜𝐡 𝐢𝐬 𝐍𝐎𝗪 𝐋𝐈𝐕𝐄 𝐚𝐧𝐝 𝐢𝐧 𝐊𝐢𝐧𝐝𝐥𝐞 𝐔𝐧𝐥𝐢𝐦𝐢𝐭𝐞𝐝!⁣
⁣
IT'S HERE! IT'S RELEASE DAYYYY! ⁣
I am over the moon excited to FINALLY share Riley and Zeke with you. I fell head over heels in love with these characters and this entire world as I wrote. I hope you have half as much fun reading it as I did writing it!⁣
⁣
𝐀𝐥𝐬𝐨 𝐚𝐯𝐚𝐢𝐥𝐚𝐛𝐥𝐞 𝐢𝐧 𝐩𝐚𝐩𝐞𝐫𝐛𝐚𝐜𝐤! https://amzn.to/3wbrrxI⁣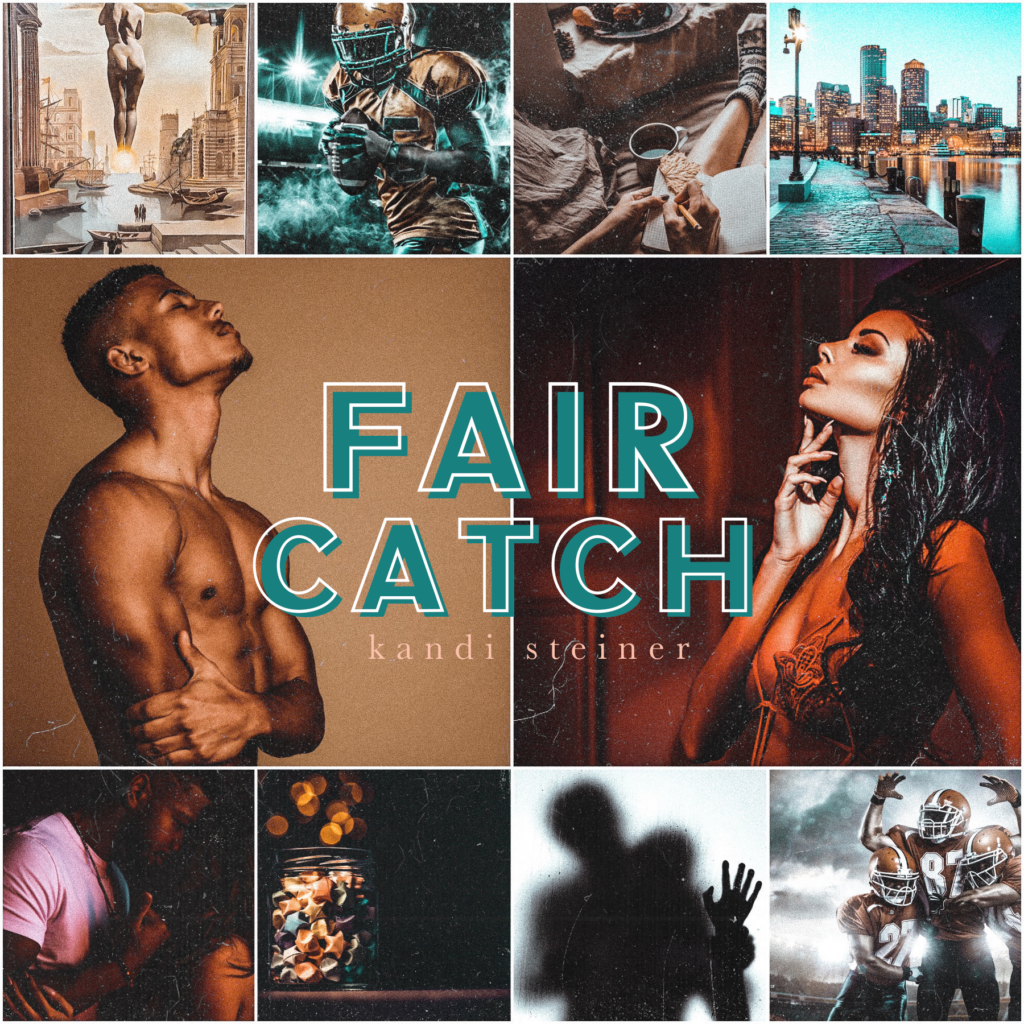 ⁣
You'll love Fair Catch if you love…⁣⁣⁣
✅ sports romance (football)⁣⁣⁣
✅ college romance⁣⁣⁣
✅ brother's best friend⁣
✅ enemies-to-lovers⁣⁣⁣
✅ ROOMMATES 🥵⁣⁣⁣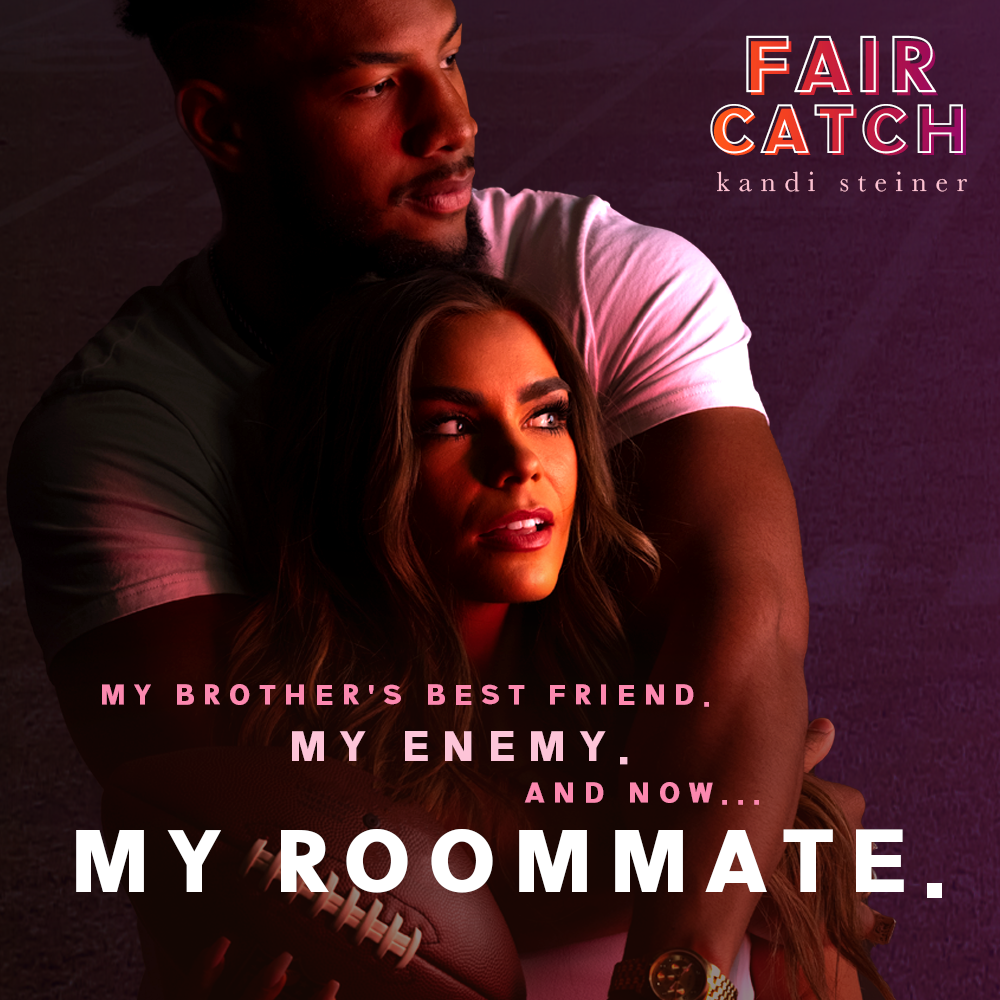 ⁣⁣⁣
𝐁𝐋𝐔𝐑𝐁:⁣⁣⁣
⁣⁣⁣
As if things aren't already tough enough as the only girl on a college football team, Coach had to go and assign Zeke Collins as my roommate.⁣⁣⁣
⁣⁣⁣
A cocky kick returner and my brother's best friend who should have been ripped of that title years ago, he's as infuriating as he is undeniably sexy.⁣⁣⁣
⁣⁣⁣
I hate him, and for good reason — reason I won't ever let him forget.⁣⁣⁣
⁣⁣⁣
He thinks because we grew up together that it's his role to protect me, but all he does is get in my way, make me look weak, and piss me off more.⁣⁣⁣
⁣⁣⁣
I tell him I can handle myself, and I'm hell-bent on getting that point across to him and the rest of the nation watching the only girl in collegiate football.⁣⁣⁣
⁣⁣⁣
The pressure doesn't get to me. The scrutiny? I'm ready for.⁣⁣⁣
⁣⁣⁣
But sharing very thin walls with Zeke Collins? I wasn't prepared for that.⁣⁣⁣
⁣⁣⁣
And the more we're forced together, the harder it is to distinguish that pencil-thin line between hating him… and wanting him.⁣⁣⁣
Here's a spicy little sneak peek…
Zeke towered over me, his god-like body heaving with every breath as he let his eyes roam the length of me. My cheeks flamed, knees clamping together, but as soon as they did, Zeke's hands were spreading them apart again.
"Let me see you," he demanded, hands warming the insides of each thigh as he helped me back farther onto the bed so he could crawl onto it with me. He kept going even when my back hit the headboard, pushing me until I was sitting up enough to watch as he positioned the back of each of my thighs on his shoulders.
His eyes wore a wicked gleam as he kissed along those thighs, and I shivered with each touch, lips parted and core on fire as I watched him settle between my legs.
Those dark irises flared as they held mine, and his tongue lashed out, slicking me in one, long, torturous drag.
I moaned, fists twisting in the sheets as my head dropped back, eyelids fluttering shut.
Then, he spanked the side of my ass.
I lurched back up, frowning and ready to curse him out when his tongue dragged across me again and I lost the will to do anything but sigh.
"Watch," was all he commanded, and then he went to work.
More from Kandi Steiner