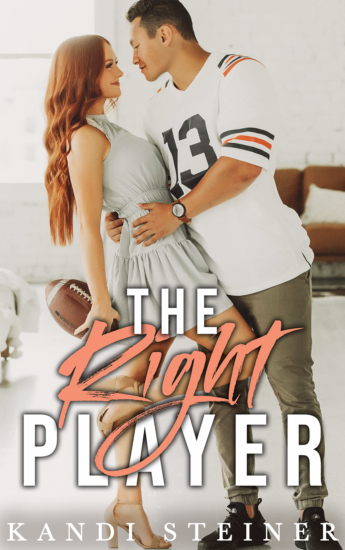 Details
Release Date:

September 24, 2020

Format(s):

Paperback

eBook

Audio Book

You'll Love This If You Love:


sports romance, romantic comedy, opposites-attract, hilarious best friends, football, Chicago, summer romance, fall romance, Broadway, multicultural romance
The Right Player
I have a three date rule — but it's not what you think.
See, I've been told I'm the "good time girl," not the one you take home to Mom. And while that label stung at first, I've since embraced it — living the wild and free life and sticking to a three date max. That's just enough time to have some fun and snuff out the possibility of catching feelings. And it's been working for me for years…
Until Makoa Kumaka.
Sadly, he also has a three date rule — and it's the exact opposite of mine. From the second I meet him, all I can think about is stripping down that six-foot-five Herculean hunk of a man. But like the gentleman I wish he wasn't, he's making me wait.
The more time we spend together, the more I feel those pesky emotions creeping in. I'm even tempted to trust him, but blame it on my past or my instincts, I can't shake the feeling that he's hiding something…
I've been playing the game forever, and no man has ever won my heart — which meant they never had the power to break it.
But maybe I just hadn't met the right player.
Maybe I'll wish I never did.
The Right Player is a sexy, fun sports romance set in Chicago and packed with humor and heat!
"Clever, sweet, and OH SO SEXY!"

— Bestselling Author Staci Hart
"Readers will love this sweet and sassy opposites-attract sports romance!"

— USA Today Bestselling Author K.K. Allen
"TOUCHDOWN, STEINER! The Right Player is the perfect way to kick off fall and the football season! This book is so fun, super sexy and light but with a hint of that trademark Kandi Steiner angst that has you turning page after page until you know what happens."

— Shawna, Blue's Books