2017 was the fastest year to ever happen ever.
Or at least, that's what it feels like to me. I guess as we grow older, we tend to feel that way about every year. It seems like time only ticks faster and faster, and now here we are, right on the cusp of 2018.
2017 was an incredible year for me. I went into it with the mindset that it would be a year of personal and professional growth, as well as a year of discovery — and man was I right. I've traveled to more than 15 cities this year, mostly for book signings and events, and I even traveled internationally for the first time, touching down in both The Netherlands and Germany. Talk about wanderlust. And isn't there just something about traveling that opens your heart and your mind, not only to other people, but to your inner self? Love that!
Check out my adventures on Instagram.
This year, I released three books — Revelry, Palm South University: Season 3, and On the Way to You. Two out of those three hit the Amazon Top 100 — all thanks to you! I was featured in USA Today's HEA twice again this year (here for Revelry, and here for On the Way to You), which is always such an honor, and they even did an exclusive interview with me right before the release of On the Way to You. Pretty rad!
On top of these releases, Revelry was produced into an audio book and my amazing agent, Flavia of Bookcase Agency, sold the Italian rights for A Love Letter to Whiskey — which means Italian fans can read pick it up from me next summer in Rome! Woo hoo!
Overall, it has been an absolutely incredible year. I've had many struggles in my personal life, but every new scar has helped me to grow. And with such a phenomenal fan base behind me (yes, that's you!), I know 2018 will be an even better year.
I hope your year was fantastic and that you're going into 2018 with guns blazing.
Now, enough of that babble. Let's talk books!
I've read almost 30 books this year, and while it's almost impossible every year, I try to compile my top 10 to give you guys some recommendations. I also have a pretty sweet giveaway for your chance to win a paperback copy of one of them (check that out at the bottom of this page).
Follow me on Goodreads to see all my reviews for books I've read in 2017.
So, without any more rambling, let's get to it. Here are my Top 10 reads of the year in alphabetical order.
---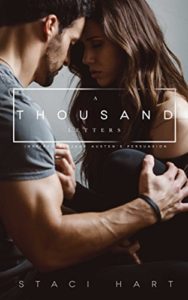 A THOUSAND LETTERS
Staci Hart
We all know I'm a fiend when it comes to angst, but I've never had angst done like this. Never in my life have I read a book that was so raw, so REAL, so honest and heartbreaking in such a flawlessly beautiful way. Every single page made me feel — anguish, pain, love, loss, desire — I felt EVERYTHING. Hart didn't just show up when she wrote this novel, she showed up, kicked everyone else off stage, and held me captive for five straight hours of emotional, torturous bliss.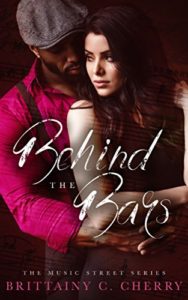 BEHIND THE BARS
Brittainy C. Cherry
Every single year, Brittainy C. Cherry finds a way to slay my heart. The way she taps into human emotions is just astonishing. This book, just like her others, had me sobbing, laughing, and feeling everything I possibly could within a 300 page book. I can't recommend her writing enough. MUST READ.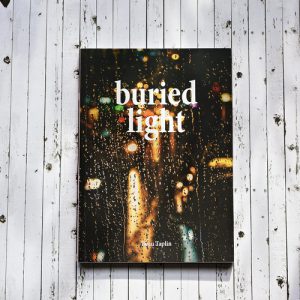 BURIED LIGHT
Beau Taplin
I've always enjoyed reading Beau's work online via his social channels, but reading this book from cover to cover was a completely different experience. From the forward to the departing note, I found myself floating on his words, completely lifted on the beauty and clarity they bring. I love the message in this book, that there is a light that comes from all the dark times in our lives, and it was especially impressive to me how many topics were covered in these pages.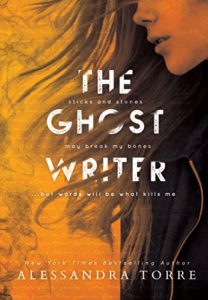 THE GHOSTWRITER
Alessandra Torre
The Ghost Writer is simply brilliant. The writing is phenomenal, clean and crisp, its edge leaving me flipping the pages like an addict. Torre doesn't shine in this suspenseful rollercoaster ride — she completely eclipses. Not only her other work, but all other books I've read thus far in 2017. I am in complete awe, still spinning from the rush, and I have officially become a fan for life.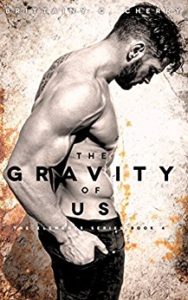 THE GRAVITY OF US
Brittainy C. Cherry
Yes, that's right — B Cherry makes it twice on my Top 10. And it's for good reason. The Gravity of Us isn't just a book, it isn't just a romance — it's an experience. It's a soul awakening call to action to live every moment to the fullest and to love hard and unapologetically, no matter the risk involved.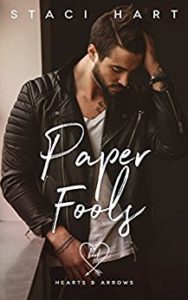 PAPER FOOLS
Staci Hart
Yep — Staci made it twice, too. Paper Fools is one of her lesser known works in a series that, in my opinion, should be NYT Bestsellers and made into a television show or movie already. Seriously. The writing in this entire series is PHENOMENAL and the concept is just brilliant. This installment in particular had me foaming at the mouth for more. LOVED IT!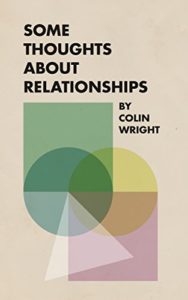 SOME THOUGHTS ABOUT RELATIONSHIPS
Colin Wright
In my opinion, everyone should read this book. So many of us enter relationships mindlessly, without intention and thought before we connect with another human being. The concepts in this short book are so simple, yet so often ignored. Since this was my first year dating in over a decade, I thoroughly enjoyed the principles discussed and have applied many of them to my dating life since.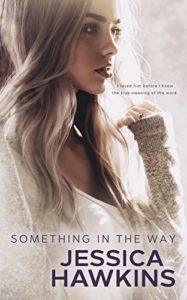 SOMETHING IN THE WAY
Jessica Hawkins
Gah! This book was NOTHING like what I expected it to be, in the best way. I'm a huge angst whore so I knew I would be in for a ride I would love, but man, I had no idea the story would go the way it did. I was genuinely shocked at the end of it and had to immediately start book 2. I'm reading that now and I can't turn the pages fast enough!
TRISTAN
Karla Sorensen
So, this bad boy doesn't even have a cover yet, but it's coming early 2018 and YOU NEED TO READ IT. Even if you haven't read all the other bachelors in this series, you can read this as a complete standalone (although, the other books are rad, too, so you could just binge them all). It's angst city and FEELS city, which I love in my romance books. 5 stars!
Follow Karla Sorensen on Facebook for Release Day Updates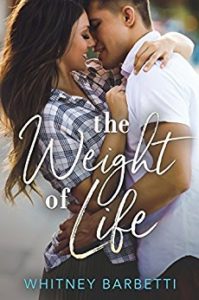 THE WEIGHT OF LIFE
Whitney Barbetti
This book was so good that I wrote my "immediate" review on Amazon, saying a full one was to come, and I never ever found the words to explain it. If you haven't read a Whitney Barbetti book before, you're in for a real treat, and if you HAVE, then you already know how incredible her writing is. She will hit you straight in the feels and make you fall in love with every single page. She's one of my top faves. Must read!
---
There you have it — my Top 10 Reads of 2017!
Now, here's your chance to win a paperback copy of any one of them — winner's choice! Good luck, and happy new year. <3
HOW TO ENTER:
It's easy! Just sign up for my newsletter here to enter to win. Even if you're already subscribed, you must fill out the form to be entered. Make sure the email you provide is correct, as I will be emailing the winner once the giveaway is complete! 🙂
GIVEAWAY IS CLOSED. Winner has been emailed! 🙂
Want more recommendations? Check out my top reads of 2013 , 2014, 2015 and 2016.
SaveSaveSaveSaveSaveSaveSaveSaveSaveSaveSaveSave
SaveSave