The day is finally here, guys! I'm so excited to share the Weightless cover with you.
If you've been following my posts and newsletters about this book, then you already know how close to my heart it is. I've been working on it for over a year, writing and re-writing and polishing and editing just to go back and do it some more. It's my hope that by the time this book reaches your hands, it will be the absolute best book it can be – and I can confidently say it is the best book I've written to date.
Okay, enough of the yik yak. Here's the cover!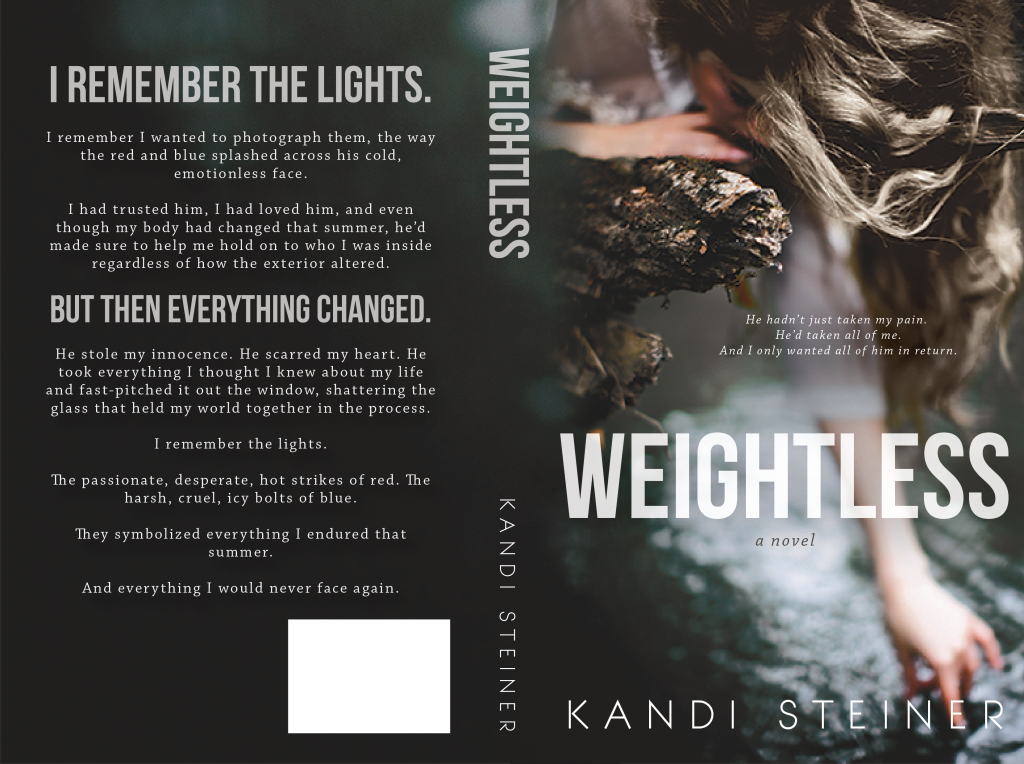 ISN'T IT SO PRETTY?! I've been sitting on this cover since October of last year, so to say I'm excited to finally show you is a HUGE understatement. I hope you all love it as much as I do!
Now, a little more about the story.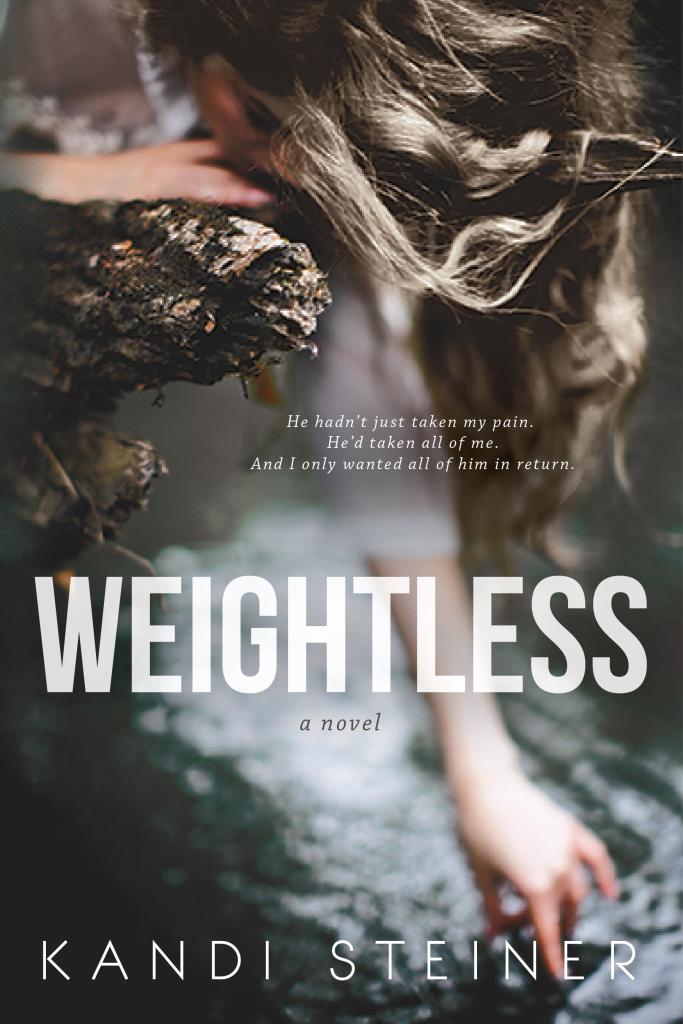 WEIGHTLESS
Release Date: June 16th
Add to Goodreads
BLOGGERS: Sign up for the Release Day Blitz
I REMEMBER THE LIGHTS.
I remember I wanted to photograph them, the way the red and blue splashed across his cold, emotionless face. But I knew even if my feet could move from the place where they had cemented themselves to the ground and I could run for my camera, I wouldn't be able to capture that moment.
I had trusted him, I had loved him, and even though my body had changed that summer, he'd made sure to help me hold onto who I was inside, regardless of how the exterior altered.
BUT THEN EVERYTHING CHANGED.
He stole my innocence. He scarred my heart. He took everything I thought I knew about my life and fast-pitched it out the window, shattering the glass that held my world together in the process.
I remember the lights.
The passionate, desperate, hot strikes of red. The harsh, cruel, icy bolts of blue.
They symbolized everything I endured that summer.
And everything I would never face again.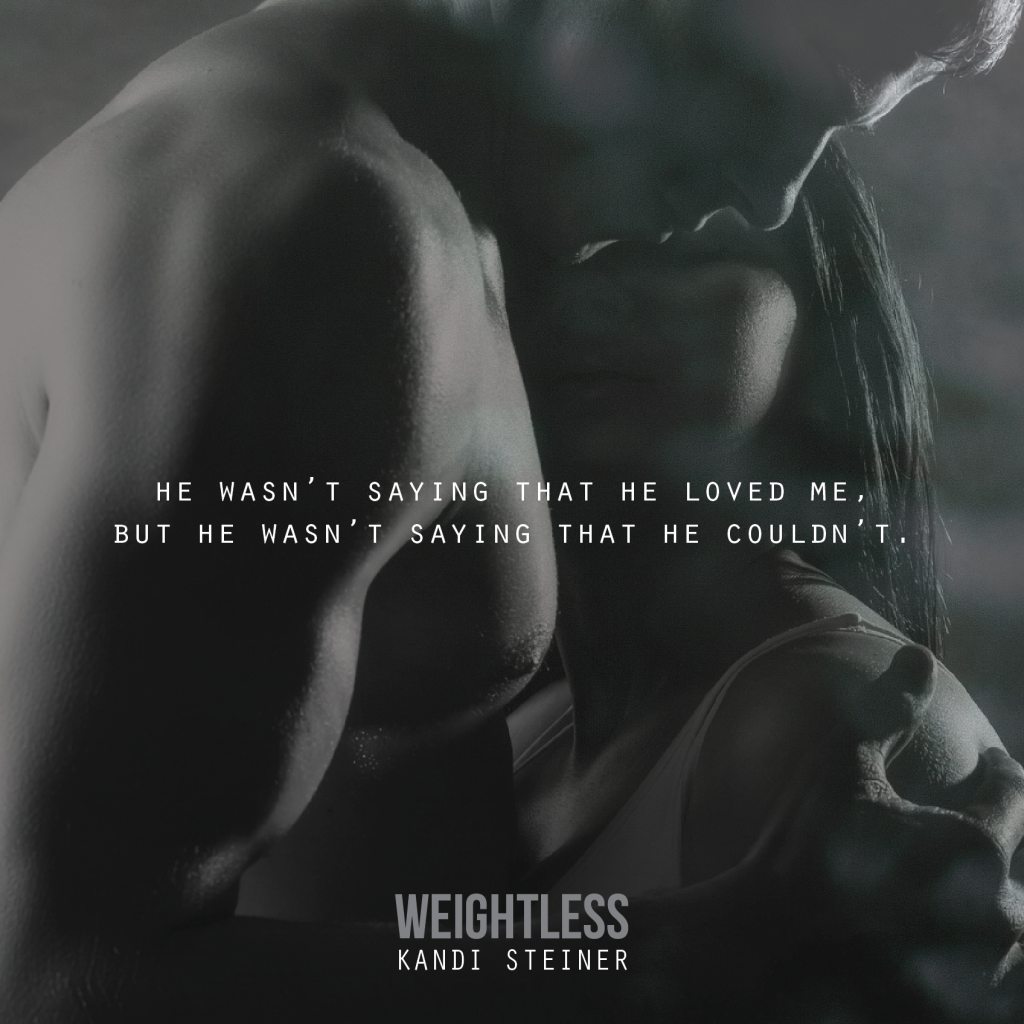 Ready for a little sneak peek? 😉
     Rhodes ran a hand through his still-damp hair as he watched me look around. "You want something to drink?"
My eyes found his but dropped a little to note the way his shirt was still sticking to his abdomen. "Just water is fine."
He nodded, stepping into the kitchen long enough to grab a glass and fill it with ice and water from the fridge. Setting it down on the counter in front of me, he lifted a thumb and pointed to the room down the hall behind him. "I just need to shower real quick. You can too, if you want."
I swallowed hard, my eyes practically bulging from my head. And for the first time — Rhodes laughed.
Well, he chuckled.
"I meant when I'm done, Natalie."
"I know," I said quickly. I totally didn't know. "I will. When you're done. I have extra clothes." Why did I say that?
He quirked a brow. "Guess I won't be seeing you naked tonight, then." I thought he was joking, but couldn't be sure because he left it at that without so much as another smile before turning and disappearing down the hall.
I quickly guzzled down the glass of water he'd given me and refilled it. I needed to cool down. Way down.
Eeeeek! Happy Monday, y'all. Don't forget to add Weightless to Goodreads and if you're a blogger, make sure to sign up for the Release Day Blitz. I'll have a select number of ARCs available, so be sure to sign up quickly!