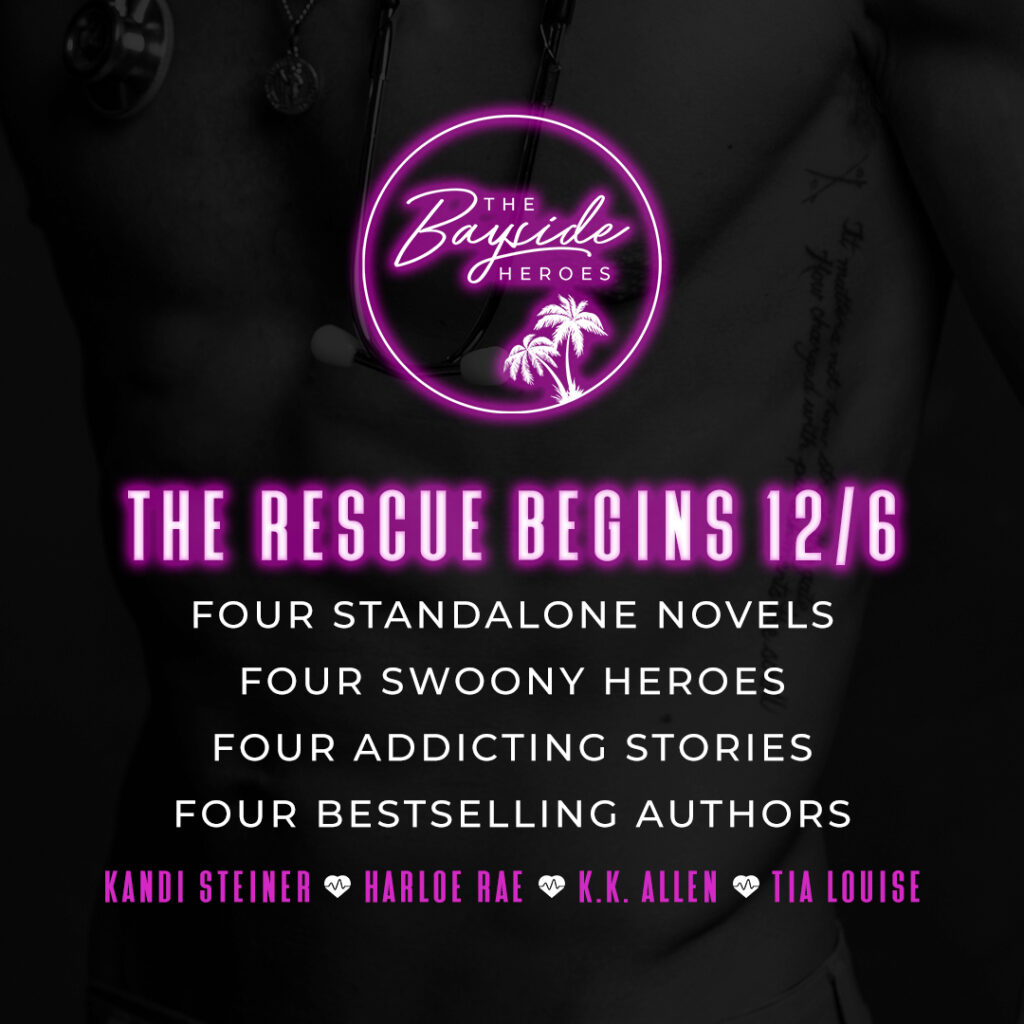 ⚕️SERIES ANNOUNCEMENT! ⚕️
Bestselling authors Kandi Steiner, Harloe Rae, K.K. Allen and Tia Louise are thrilled to announce the Bayside Heroes series — coming this December!
The Bayside Heroes series is a set of four interconnected STAND-ALONE medical romance novels that will have you panting, faking an injury for medical attention and begging for more.
---
December 6th: WASHED UP by Kandi Steiner
❤️ Anesthesiologist
❤️ Older woman/younger man
❤️ Son's best friend 😱
---
December 13th: SCREWED UP by Harloe Rae
❤️ Hospital Security Guard
❤️ Opposites attract
❤️ No-strings arrangement 😏
---
December 20th: FIRED UP by K.K. Allen
❤️ Firefighter/EMT
❤️ Single Parent
❤️ Workplace (Photographer/Firefighter Calendar 😏)
---
December 27th: TANGLED UP by Tia Louise
❤️ Smoldering Internist
❤️ Second-chance
❤️ Spicy romantic suspense 😮
---
COVERS AND BLURBS COMING NOVEMBER 22ND!
---
👉 Get an alert when each book is live!
---
👉 Add to Goodreads:
Washed Up: bit.ly/WashedUpGR
Screwed Up: smarturl.it/ScrewedUpTBR
Fired Up: smarturl.it/fireduptbr
Tangled Up: bit.ly/3lsgWjw
---
👉 BLOGGERS! Request an ARC:
While you wait, have you read the latest from Kandi Steiner?