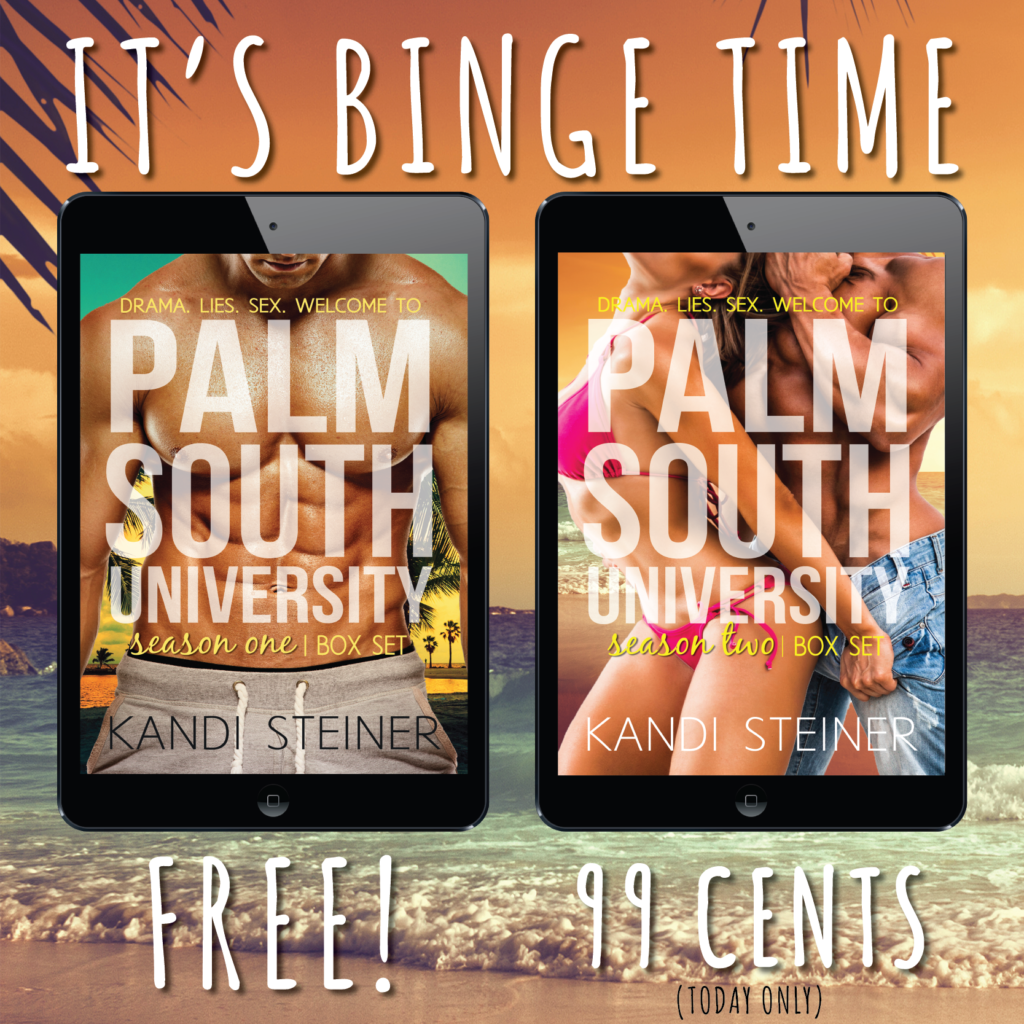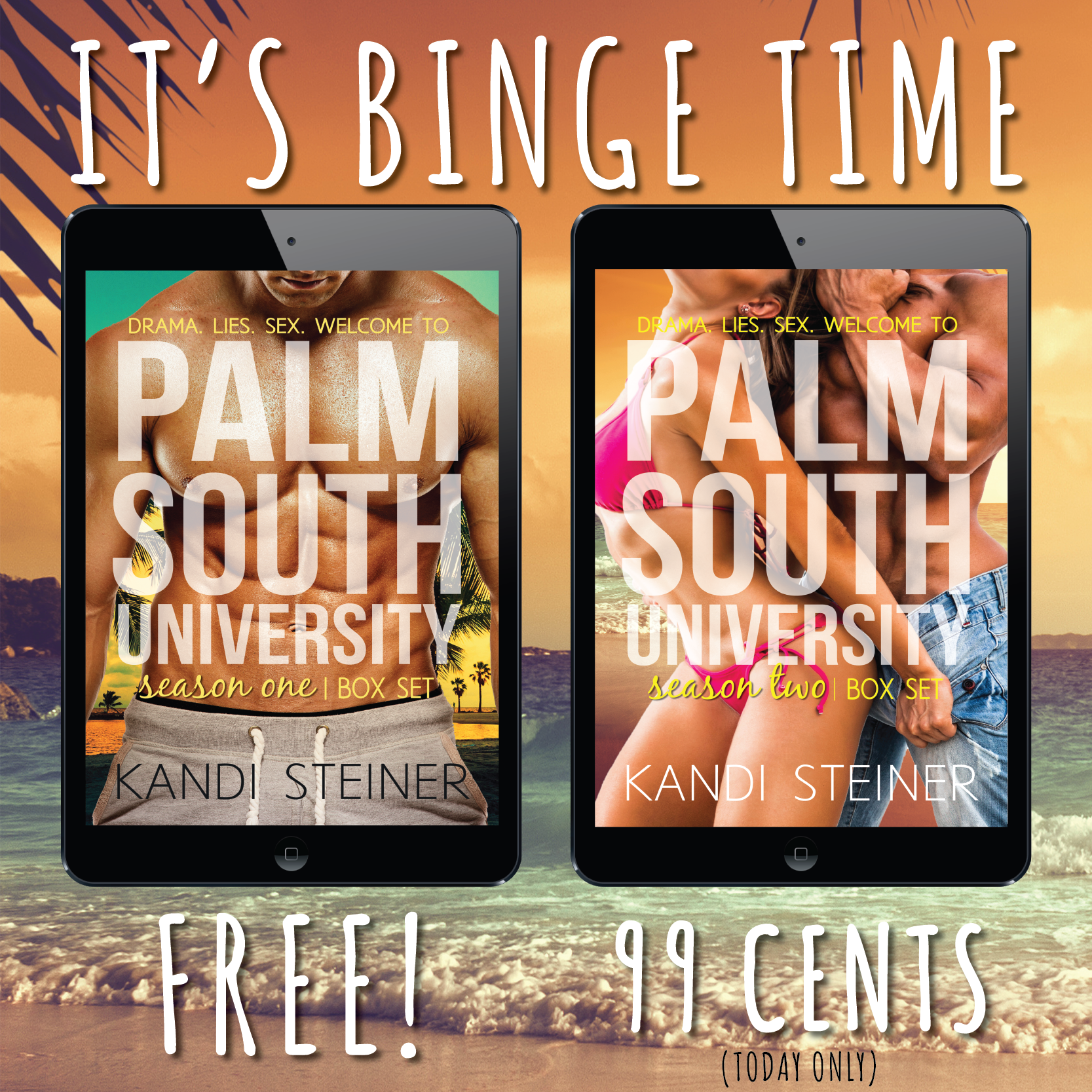 The Palm South University: Season 2 Box Set is finally here! AND, as a bonus, you can grab it for just 99 cents if you grab it today (July 17th, 2017). Plus, the first season is FREE right now through Wednesday (July 19th, 2017).
You can also read both for free with your Kindle Unlimited subscription. Woo hoo!
Now you can binge read just in time for the release of Season 3 on August 10th.
Grab Season 2 for 99 cents here