THE DAY HAS ARRIVED!
Check out the cover for A Love Letter to Whiskey – releasing October 13th!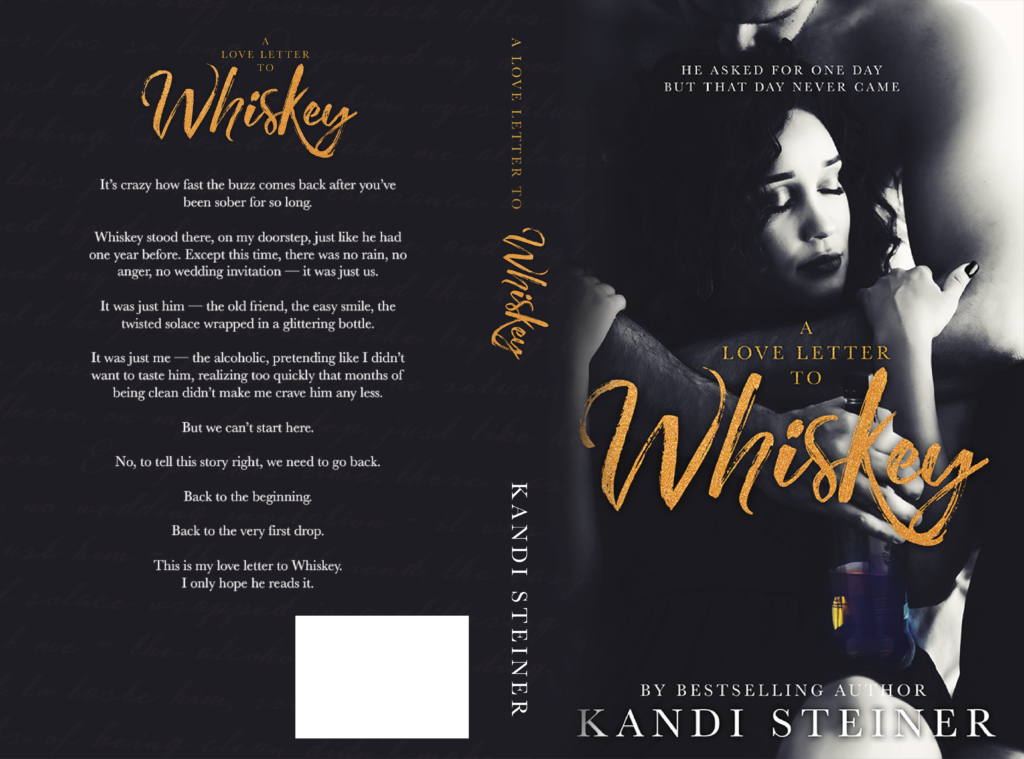 It's crazy how fast the buzz comes back after you've been sober for so long.
Whiskey stood there, on my doorstep, just like he had one year before. Except this time, there was no rain, no anger, no wedding invitation — it was just us.
It was just him — the old friend, the easy smile, the twisted solace wrapped in a glittering bottle.
It was just me — the alcoholic, pretending like I didn't want to taste him, realizing too quickly that months of being clean didn't make me crave him any less.
But we can't start here.
No, to tell this story right, we need to go back.
Back to the beginning.
Back to the very first drop.
This is my love letter to Whiskey. I only hope he reads it.
BUT WAIT – THERE'S MORE!
I'm sharing a release day with the beautiful Staci Hart, and she has a beautiful new cover for you to drool over, too!
Tonic – releasing October 13th!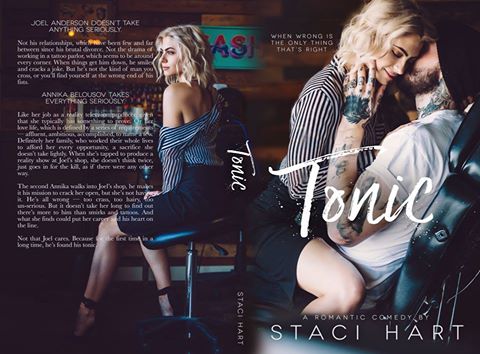 Joel Anderson doesn't take anything seriously.
Not his relationships, which have been few and far between since his brutal divorce. Not the drama of working in a tattoo parlor, which seems to be around every corner. When things get him down, he smiles and cracks a joke. But he's not the kind of man you cross, or you'll find yourself at the wrong end of his fists.
Annika Belousov takes everything seriously.
Like her job as a reality television producer, given that she typically has something to prove. Or her love life, which is defined by a series of requirements — affluent, ambitious, accomplished, to name a few. Definitely her family, who worked their whole lives to afford her every opportunity, a sacrifice she doesn't take lightly. When she's tapped to produce a reality show at Joel's shop, she doesn't think twice, just goes in for the kill, as if there were any other way.
The second Annika walks into Joel's shop, he makes it his mission to crack her open, but she's not having it. He's all wrong — too crass, too hairy, too un-serious. But it doesn't take her long to find out there's more to him than smirks and tattoos. And what she finds could put her career and his heart on the line.
Not that Joel cares. Because for the first time in a long time, he's found his tonic.
I hope your hearts are ready for October 13th! Share your excitement on social using #SteinHarts! <3
Stay Beautiful,
K.S.