Wow. What a year 2016 has been.
I've joked throughout the year with my friends and family that 2016 can stop ANY DAY NOW with all the crap it's been dumping on me. And yes, in many ways, 2016 has been one of the hardest years of my life. From financial and family issues to personal health and crappy luck, I've had quite the year of riding down a pothole-ridden road on a bike with two flat tires.
That being said, 2016 has also blessed my life in many ways. I published the second season of Palm South University, which is my passion project and something I have SO MUCH FUN writing. It took my fans by surprise, and definitely left them begging for more (which you'll all get in 2017!). I also published one of the hardest books I've ever written, Weightless, and it turns out all the work was worth it. Not only was it my first Amazon Bestseller, but it quickly catapulted my writing career and put me in front of more readers than I could have imagined. It was featured in USA Today's Happy Ever After (twice!) and selected for Amazon's first run of Prime Reading. Pretty stellar!
Can't forget my last release of the year, A Love Letter to Whiskey, which garnered more than 600 reviews on Amazon in less than six weeks. It was also featured in USA Today's Happy Ever After and, to my amazement, is featured in many bloggers' top reads of the year (THANK YOU!).
This year was also the year of audio for me, as Weightless, A Love Letter to Whiskey, and Black Number Four were all produced into audio. It's been so amazing hearing my stories come to life, and I've gained a whole new audience in the audio world. AND, I've traveled to many places (Dallas, Des Moines, Las Vegas, Seattle, Phoenix) and met SO MANY amazing readers (who bring me the coolest stuff!).
So as much as 2016 has put me through hell, it's also continued to show me that the silver lining always exists, and maybe is even brighter than the gray cloud it surrounds.
Okay, enough of that babble.
In addition to all of this, I've read some AMAZING books in 2016 (see my full list here). It was incredibly difficult, but I finally managed to narrow down my Top 10. Here they are (in alphabetical order).
* Please note, these are the top books I READ in 2015. It doesn't necessarily mean they released this year. *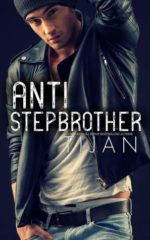 ANTI-STEPBROTHER
Tijan
Omg… No one writes New Adult quite like Tijan! I fell in love with her when I read Fallen Crest High, practically asked her to marry me when I found out what a genuine person she was in real life, and now I think I'm about to buy her an island because she gave us CADEN! Bless herrrrr. *drops to knees*
Read Full Review
Buy On Amazon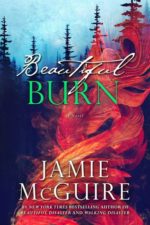 BEAUTIFUL BURN
Jamie McGuire
This story is far from an easy one to read. There is a lot of growing on Ellie's part, and Tyler has his own fair share of sh!t to deal with. What happens when you take two souls hell bent on surviving alone and throw them together to survive together? Let's just say… there will be fire.
Read Full Review
Buy On Amazon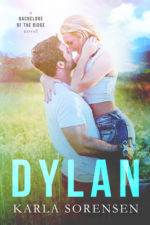 DYLAN
Karla Sorensen
You know what I love? Taking a chance on a new author and realizing you've just found a sparkling diamond in the middle of a rocky dessert. This was my first Karla Sorensen book and I am HOOKED. I'm already begging for the next books in this series – and just for the record, dibs on Tristan!
Read Full Review
Buy On Amazon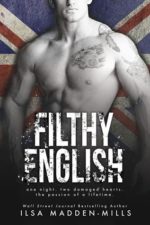 FILTHY ENGLISH
Ilsa Madden Mills
Filthy English takes the title of my most addicting read of 2016. I couldn't stop, WOULDN'T stop, until I devoured every last word. It was angst gold, and I only wish I could re-read it for the first time again!
Read Full Review
Buy On Amazon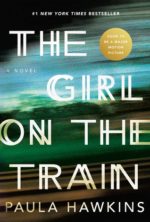 THE GIRL ON THE TRAIN
Paula Hawkins
Loved it! A thriller much like Gone Girl with narrators you can't help but relate to – flaws and all. The author does a great job of making you guess until the very end "who dunnit" and once you find out, you'll catch yourself second guessing everything you thought you knew about Rachel. Wonderfully written and a solid 5 star read!
Read Full Review
Buy On Amazon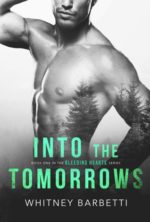 INTO THE TOMORROWS
Whitney Barbetti
I finished this book two days ago and I still don't have the words to explain how much I loved it. It's been a LONG time since I devoured a book the way I did this one. If you don't read the rest of this review, make sure you read and retain this next sentence: BUY THIS BOOK.
Read Full Review
Buy On Amazon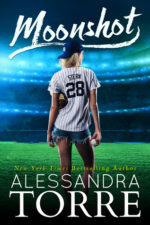 MOONSHOT
Alessandra Torre
This was my first Alessandra Torre book, and I'm happy to report her writing game is just as strong as her shoe game, folks. I knew I would be walking into a sports romance, I had heard she could write the schmexiness, but what I DIDN'T know was that Moonshot would be so un-put-downable that I would be a worthless human being until I devoured every last page – and devour I did.
Read Full Review
Buy On Amazon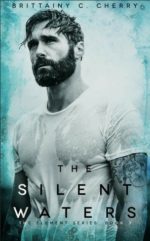 THE SILENT WATERS
Brittainy C. Cherry 
Dear Lord, I was a snotty mess in my reading hammock with this one. It was simply another B Cherry masterpiece. There are books you like, there are books you love, and then there are books that completely consume your soul – The Silent Waters is one of the latter. When your chest aches with every word you read, you know it's a soul-shattering book. Just beautiful!
Read Full Review
Buy On Amazon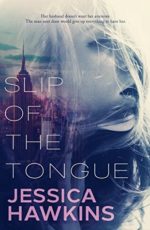 SLIP OF THE TONGUE
Jessica Hawkins
If you know me, then you know I'm a SUCKER for books that torture me. So, of course the headline on this one got me. Her husband doesn't want her anymore, and the guy next door would do anything to have her? SIGN ME UP! I was prepared and ready for all the angst, the bad decisions, the forbidden touches and looks. And let me just say, Jessica Hawkins did not disappoint.
Read Full Review
Buy On Amazon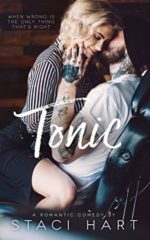 TONIC
Staci Hart
I've said it before and I'll say it again – Staci Hart is the queen of romantic comedy, and it doesn't look like she's stepping down from that throne anytime soon. Tonic is romantic comedy gold. No, PLATINUM. Staci Hart will tattoo her phenomenal words on your heart forever.
Read Full Review
Buy On Amazon
There you have it! My Top 10 Reads of 2016. I hope you find a few new ones to add to your Christmas list. 😉
To celebrate the end of 2016, I'm going to give one lucky winner their choice of a paperback of any of my top reads (unsigned). To enter, simply LIKE/COMMENT/SHARE this post on Facebook. Winner will be selected before the end of the year. Goooood luck!
Want more book recs? Check out my top reads of 2013 , 2014, and 2015.