The Right Player — a fun, sexy sports romance — is coming September 24th! And I'm SO EXCITED to finally show you the cover!!! EEEEK what do you think?!
🏈 Pre-order now
🏈 Get an email when it's live in Kindle Unlimited
🏈 Add to Goodreads
You'll love The Right Player if you love:
🏈 Sports Romance (Football)
🏈 Romantic Comedy
🏈 Sassy Heroines
🏈 Swoony Heroes
🏈 Hilarious Best Friends
🏈 Chicago/City Vibes
BLURB:
I have a three date rule — but it's not what you think.
See, I've been told I'm the "good time girl," not the one you take home to Mom. And while that label stung at first, I've since embraced it — living the wild and free life and sticking to a three date max. That's just enough time to have some fun and snuff out the possibility of catching feelings. And it's been working for me for years…
Until Makoa Kumaka.
Sadly, he also has a three date rule — and it's the exact opposite of mine. From the second I meet him, all I can think about is stripping down that six-foot-five Herculean hunk of a man. But like the gentleman I wish he wasn't, he's making me wait.
The more time we spend together, the more I feel those pesky emotions creeping in. I'm even tempted to trust him, but blame it on my past or my instincts, I can't shake the feeling that he's hiding something…
I've been playing the game forever, and no man has ever won my heart — which meant they never had the power to break it.
But maybe I just hadn't met the right player.
Maybe I'll wish I never did.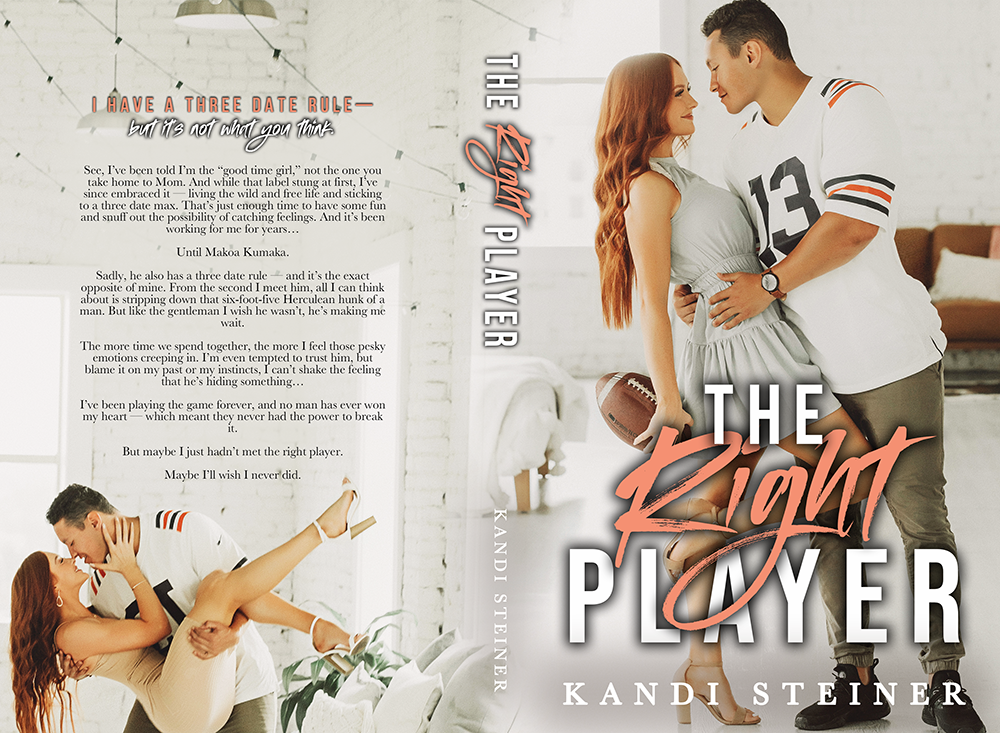 The Right Player is a COMPLETE stand-alone. But, if you want to read another really fun sports romance and meet Belle BEFORE her book comes out, check out The Wrong Game! Belle is the best friend character in that book, so you can fall in love with her AND with Gemma and Zach, too.