This year has been such a ride for me. On top of publishing Black Number Four, Palm South University: Season One, and Tag Catcher, I also read a lot of incredible books.
Therefore, it's time for my top reads of 2015.
Did I mention there's a giveaway involved? Because there TOTALLY is. Read through my faves and find details at the bottom. Or scroll down and skip it all to enter. I won't judge. 😉
* Please note, these are the top books I READ in 2015. It doesn't necessarily mean they released this year. *
I couldn't for the life of me order them by which is better than the other, so here they are in alphabetical order:
Seriously, this entire Rusk University series is AMAZING. All Broke Down is Silas and Dylan's story, but we also got Mateo and Nell's story with ALL PLAYED OUT this year, too. For me, Silas is my favorite Rusk guy. Holy freaking SWOON, y'all. I have #SilasFever so bad. I highly recommend reading all the books in this series.  READ FULL REVIEW HERE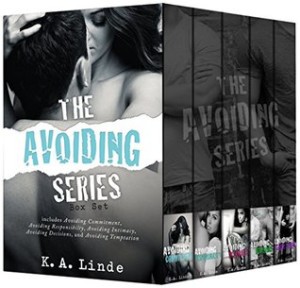 THE AVOIDING SERIES
K.A. Linde
OH LAWD, SOMEONE HOLD ME. I was looking for an angsty triangle read after finishing the Thoughtless series and BOY did I find it. #TEAMJACKFOREVER just sayin'. 😉 I love the unique way Linde writes the story, alternating between past and present. Def. must read!  READ FULL REVIEW HERE
SO. MANY. FEELS. That's the best way I can describe Chaser. It was so sexy, absolutely HILARIOUS, gut-wrenching, and just all-around beautiful. WITH A TWIST is the first book in the Bad Habits series, but you don't necessarily need to read it to jump right into Chaser. And although West is SEXY AS HELL, Cooper is definitely in my top fave book boyfriends. And to say I girl-crush hard on Staci Hart would be the understatement of the year.  READ FULL REVIEW HERE
Ohhh man. I was looking for angst and I definitely found it! Sexy brothers and a feisty heroine. SIGN ME UP! I was only able to read book one in the series, but can't wait to continue the ride!  READ FULL REVIEW HERE
Okay, I'm totally a closet YA lover and this little serial was an absolute treasure for me! McGuire's writing style has always been one of my faves, but to say I'm a total cougar for Weston would be putting it lightly… because RAWR, Y'ALL. RAWR. I also love the anti-bullying and coming of age undertones. Beautiful! You'll need to read 1 & 2 (see my best of 2014) before moving on to this final installment. READ FULL REVIEW HERE
I thought I'd seen everything Harmon could do when I read Making Faces last year, but holy cheese on a stick, LOM blew my freaking mind. Harmon's writing is so. damn. GORGEOUS. It's insane. Absolute MUST read! READ FULL REVIEW HERE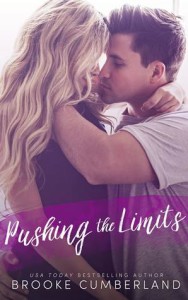 PUSHING THE LIMITS
Brooke Cumberland
So, this was my first BC read and I absolutely ADORED it! Full of emotions that I wasn't really expecting, which just made it that much more of an enjoyment to read. Add in some sexy professor time and you've got the winning combination! READ FULL REVIEW HERE
Okay, if you read my Top Reads of 2014, then you know how much I LOVE this series. And the final installment? Yeah… it absolutely SLAYED MY HEART. I cannot recommend this series enough. READ FULL REVIEW HERE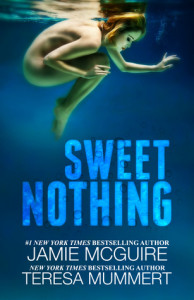 SWEET NOTHING
Jamie McGuire and Teresa Mummert
This is the first "collab" book I've ever read and it was incredible. First of all, the twist at the end?! STOP. IT. So crazy/awesome. Secondly, the love story is just one for the books. I enjoyed every page. READ FULL REVIEW HERE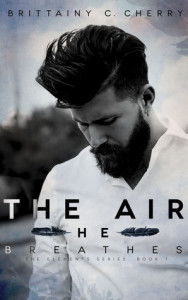 THE AIR HE BREATHES
Brittainy Cherry
OH JESUS. Grab the tissues, people. Holy amazing. This book… THIS. BOOK. You'll cry, you'll laugh, you'll FEEL ALL THE FEELS. There's a reason this baby sat in the #1 spot on Amazon for weeks. READ FULL REVIEW HERE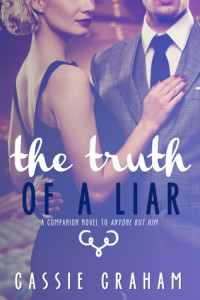 THE TRUTH OF A LIAR
Cassie Graham
What I love most about Graham's writing is that it's like reading a modern day Disney fairy tale. There's so much love and sweetness, it's really a treat. And TToaL? Her best work yet – by far! READ FULL REVIEW HERE
Okay. WHY DID I WAIT SO LONG TO READ THIS?! I have never had a book keep me up until 5AM, scanning through pages so fast I thought  my fingers were going to start bleeding, and then stay with me for not days, not weeks, but MONTHS after I finished the book. The entire series is great, but the first installment was the one that had my heart racing. READ FULL REVIEW HERE
There you have it! And now, the best part – I'm giving away a paperback of one of these books to one lucky reader! The winner will get to choose one of my faves from 2015 and I'll send them a paperback copy. (US only, but international peeps can still enter to win an eBook copy, instead)
All you have to do to enter is LIKE/COMMENT/SHARE this post on Facebook.
Best of luck!
Stay beautiful,
K.S.
Want more book recs? Check out my top reads of 2013 and 2014.