2014 was an amazing year for me. I published my second novel, a short story, and announced my third project which will be released early spring 2015. But, it wasn't just a great year for me writing-wise, but reading-wise, as well. As with last year, I bring you my top reads of 2014. No, I couldn't do just 10, so you get 11… sue me. 😛
* Please note, these are the top books I READ in 2014. It doesn't necessarily mean they released this year. *
I couldn't for the life of me order them by which is better than the other, so here they are in alphabetical order:
Cora. Cora, Cora, Cora. How I love thee. All Lined Up was absolutely spectacular. I didn't think I could love any book by Carmack more than Losing It but I was SO wrong. I am on the Carson train and I don't want to get off. Toot, toot, baby! READ FULL REVIEW HERE
Anyone But Him was an absolutely sensational novel about digging through a murky past and finding a diamond of a future. I will never look at the stars in the sky the same way again. READ FULL REVIEW HERE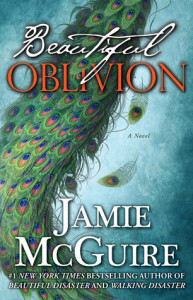 BEAUTIFUL OBLIVION
Jamie McGuire
Jamie McGuire certainly knows how to write a damn good book. This is the first installment in the Moddox Brothers series, and holy canoli it was a fantastic read. I found myself swiping through my Kindle app so quickly my fingers were burning and my eyes threatened to kill me if I didn't let them rest. READ FULL REVIEW HERE
BROKEN SERIES
Maegan Abel
I couldn't just put the first book of the series on here, because both books 1 and 2 AND the novella were incredible.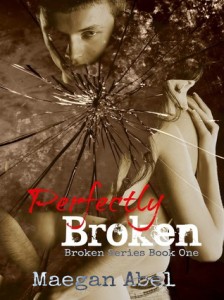 So, Perfectly Broken is unlike anything I've ever read before – in a very good way. READ FULL REVIEW HERE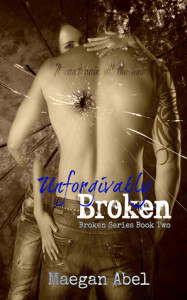 Wow. Maegan Abel absolutely slayed me with this book. READ FULL REVIEW HERE

I'm usually not into the shorter reads and find them to be kind of repetitive or not necessary when it comes to series, but Maegan Abel proved me wrong because this was EXACTLY what I needed in this series! READ FULL REVIEW HERE
Chelsea Landon is the perfect example of why I love indie authors. Come Sundown was refreshing, romantic, and irresistibly HOT. READ FULL REVIEW HERE
I finished this book last night and I really wanted to jump in and write my review, but I had to wait because 1) it was 1:30 in the morning and 2) I was too busy drying my tears. Holy freaking ugly cry – this book was AMAZING. READ FULL REVIEW HERE
Okay, seriously. SERIOUSLY?! Nyrae fucking Dawn. You are the shit.  (Sorry for the curse words, but I don't know how else to accurately express.) READ FULL REVIEW HERE
Tarryn Fisher slayed me. She gutted me. She took my heart out of my chest by ripping it from my throat and then shoved it right back in – knowing it would never be the same, that my heart would be a little jagged, a little off, for the rest of my life. READ FULL REVIEW HERE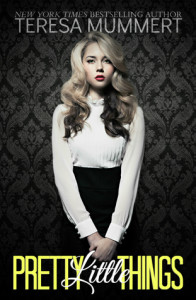 PRETTY LITTLE THINGS
Teresa Mummert
Seriously, holy freaking Colin. This guy is HOT. Let's just say PLT starts with a freaking BANG AND A HALF. Like seriously. It literally sucked me in and I was captivated. READ FULL REVIEW HERE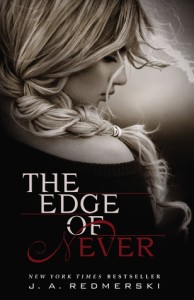 THE EDGE OF NEVER
J.A. Redmerski
The Edge of Never moves onto my "faves" bookshelf. In fact, I CREATED this shelf because I just had to put this somehwere I could find later. I absolutely LOVED this book! READ FULL REVIEW HERE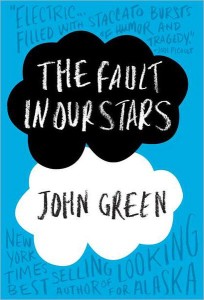 THE FAULT IN OUR STARS
John Green
I just finished reading this book, so forgive me if my thoughts are a little jumbled. John Green has the power to do that to us. READ FULL REVIEW HERE
So, there you have it. 11 amazing books that rocked my world in 2014. Shout out to the author masterminds behind these beautiful works of art. You are the bomb. 🙂
Here's to more incredible reads in 2015!
Stay Beautiful,
K.S.
What was your best read in 2014? Shout it out in the comments!