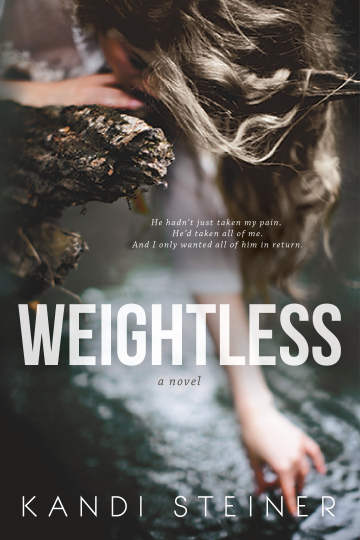 Details
Release Date:

June 16, 2016

Format(s):

Paperback

eBook

Audio Book

You'll Love This If You Love:


small town romance, summer romance, romantic mystery, new adult romance, young adult romance, angst
Weightless
AN AMAZON TOP 30 BESTSELLING NOVEL
I remember the lights.
I remember I wanted to photograph them, the way the red and blue splashed across his cold, emotionless face. But I knew even if my feet could move from the place where they had cemented themselves to the ground and I could run for my camera, I wouldn't be able to capture that moment.
I had trusted him, I had loved him, and even though my body had changed that summer, he'd made sure to help me hold onto who I was inside, regardless of how the exterior altered.
But then everything changed.
He stole my innocence. He scarred my heart. He took everything I thought I knew about my life and fast-pitched it out the window, shattering the glass that held my world together in the process.
I remember the lights.
The passionate, desperate, hot strikes of red. The harsh, cruel, icy bolts of blue.
They symbolized everything I endured that summer.
And everything I would never face again.
Weightless is exclusive to Kindle and available on Kindle Unlimited
Kandi Steiner takes words and creates magic. A million stars aren't enough. Weightless left me breathless.

— Brittainy C. Cherry, Amazon #1 Bestselling Author
Weightless is so full of heart, it'll spill off the pages and into your soul. One of my favorite contemporary romances of 2016.

— Bestselling Author Staci Hart
Weightless is a book of FEELS. From the first to the last page, it'll wrap you in emotion and hold you captive. Between the writing, the story, and the characters, it was simply unforgettable. A favorite read of 2016 for me.

— Angie, Angie's Dreamy Reads